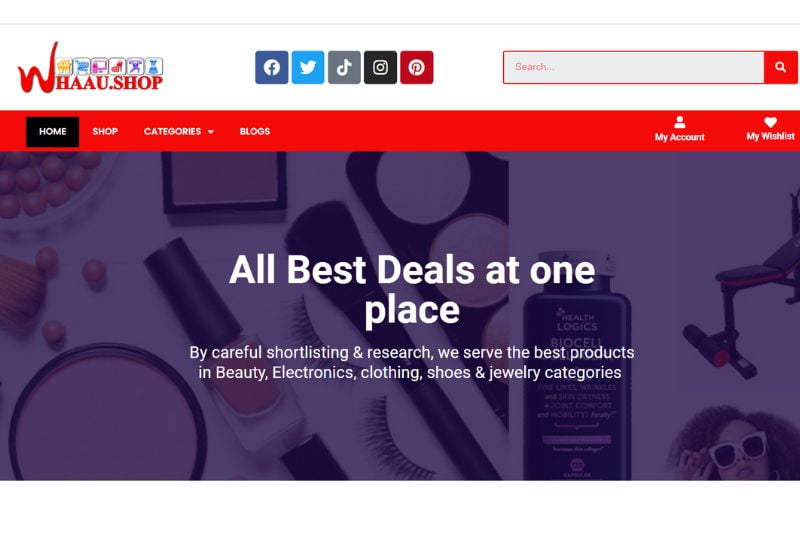 In the digital age, launching/ creating an online store has become a necessity for businesses looking to thrive in the competitive market. To establish a successful e-commerce platform, partnering with the right e-commerce web design company is crucial. In this article, we will explore the key factors to consider when selecting an e-commerce web design company to create your online store.
The Significance of E-commerce Web Design Companies
E-commerce web design companies are specialized agencies that offer expertise in creating and optimizing online stores. They play a pivotal role in transforming your vision into a fully functional and visually appealing e-commerce platform.
Key Factors to Consider When Choosing an E-commerce Web Design Company
Portfolio and Experience: Review the company's portfolio to gauge their design style, capabilities, and experience in creating online stores similar to your niche. An experienced company is more likely to understand your requirements and deliver a tailored solution.
Customer Reviews and Testimonials: Check customer reviews and testimonials to gain insights into the company's reputation and customer satisfaction levels.
E-commerce Platform Expertise: Ensure that the company has expertise in working with e-commerce platforms that align with your business needs. Common platforms include Shopify, WooCommerce, Magento, and BigCommerce.
Mobile Responsiveness: As mobile commerce continues to rise, confirm that the company specializes in creating mobile-responsive e-commerce websites for a seamless user experience across devices.
SEO and Marketing Integration: A successful online store requires not only a visually appealing design but also strategic SEO and marketing integration. Choose a company that incorporates SEO best practices in its design process.
Customization Options: Evaluate the company's ability to customize the website to align with your brand identity and unique business requirements.
Cost and Budget: Request detailed quotes and compare pricing structures to ensure it fits within your budget without compromising quality.
Timelines and Support: Discuss project timelines and post-launch support services to ensure a smooth and hassle-free experience.
The E-commerce Web Design Process
A reliable e-commerce web design company follows a well-structured process to ensure a successful website launch:
1. Discovery and Planning:
During the initial phase, the company conducts a thorough analysis of your business goals, target audience, and competition to create a detailed project plan.
2. Design and Development:
The design phase involves creating wireframes and mockups to visualize the website's layout and user interface. Once approved, the development team brings the design to life using the chosen e-commerce platform.
3. Testing and Quality Assurance:
Comprehensive testing is conducted to identify and rectify any bugs or issues before the website goes live. This ensures a smooth and error-free user experience.
4. Launch and Support:
After the successful testing phase, the website is launched, and ongoing support is provided to address any post-launch concerns and updates.
Conclusion: Paving the Way to E-commerce Success
In conclusion, creating an online store requires the expertise and creativity of a reputable e-commerce web design company. By carefully considering their portfolio, experience, platform expertise, and customer reviews, you can confidently select the right partner to embark on your e-commerce journey. A well-designed and optimized online store has the potential to elevate your brand, attract customers, and drive business growth in the digital landscape.
We are not limited to creating online stores we also provide the world's best pressure-washing websites, service websites, Affiliate websites & money making blogging website.