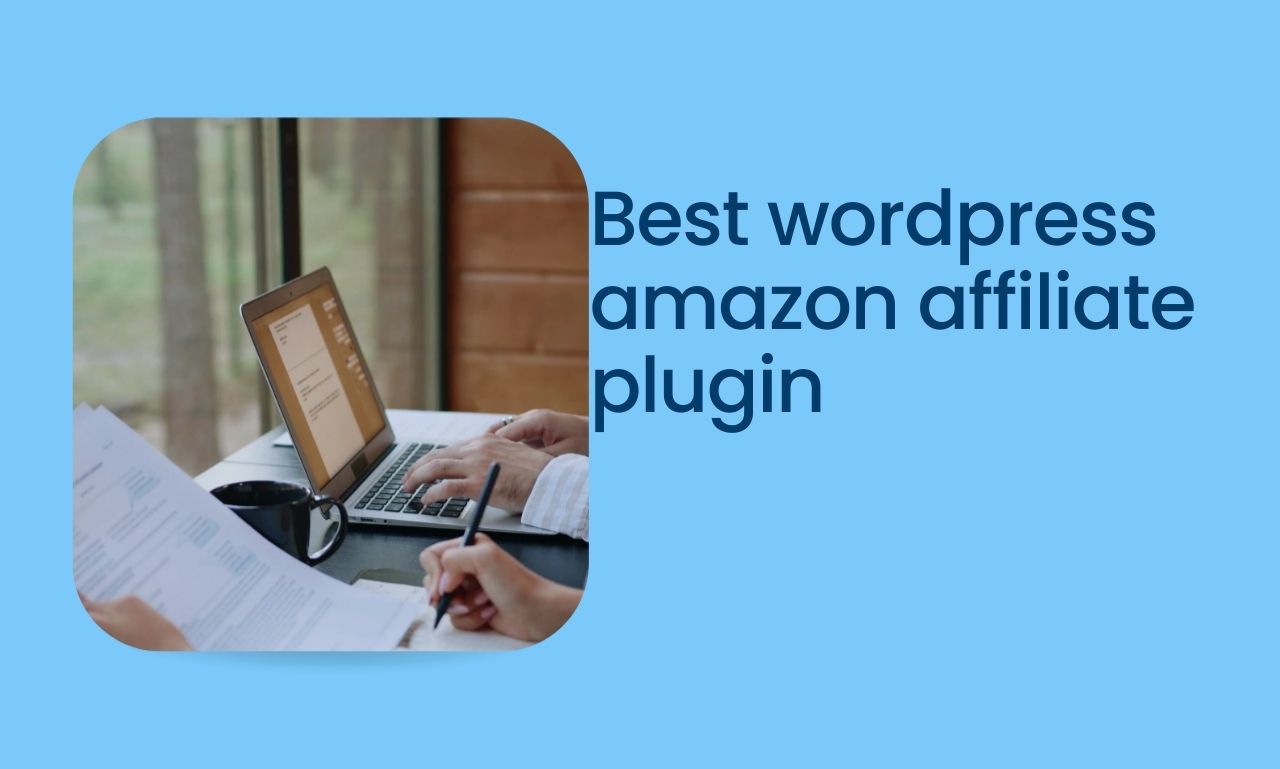 Are you an affiliate marketer looking to monetize your WordPress website effectively? If so, you're in the right place. In the world of affiliate marketing, Amazon is a giant, and to harness its potential fully, you need the best WordPress Amazon affiliate plugin. In this article, we'll explore the top options available, helping you make an informed choice to boost your affiliate income.
Why You Need a WordPress Amazon Affiliate Plugin
Before delving into the best options, let's first understand why having a dedicated plugin for Amazon affiliate marketing is crucial.
Effortless Product Integration: A specialized plugin streamlines the process of adding Amazon products to your website. You can quickly search for and import products, saving you time and effort.
Automatic Updates: These plugins often come with features that ensure your affiliate links are up to date. This means that if the product's price changes on Amazon, your website will reflect this automatically.
Enhanced Tracking: Precise tracking is essential in affiliate marketing. The best plugins offer robust tracking features, allowing you to monitor clicks, conversions, and earnings effectively.
Compliance: Amazon has strict policies that affiliates must adhere to. A dedicated plugin can help you stay compliant by ensuring your affiliate links are properly formatted.
Now that you understand the importance of a WordPress Amazon affiliate plugin let's dive into the top contenders.
1. Amazon Associates for WordPress (AAWP)
AAWP is a powerful and popular choice among affiliate marketers. It offers a range of features designed to boost your Amazon affiliate earnings.
Key Features of AAWP
Product Boxes: Easily create eye-catching product boxes and tables to showcase Amazon products on your website.
Automatic Affiliate Link Localization: AAWP can automatically geo-target your visitors, directing them to the correct Amazon store, increasing the chances of conversion.
Customizable Templates: Customize the appearance of your affiliate boxes and widgets to match your website's design seamlessly.
Product Comparison Tables: Help your audience make informed decisions with side-by-side product comparisons.
Dynamic Text Links: Insert text links that automatically update with the latest product information.
2. ThirstyAffiliates
ThirstyAffiliates is another popular choice that simplifies affiliate link management on your WordPress site.
Key Features of ThirstyAffiliates
Link Cloaking: Hide long, complicated affiliate URLs with clean, user-friendly links.
Automatic Keyword Linking: Define keywords, and ThirstyAffiliates will automatically create affiliate links for them in your content.
CSV Import/Export: Easily manage a large number of affiliate links by importing and exporting them via CSV files.
Link Categories: Organize your affiliate links into categories for better management.
Statistics and Reports: Track your link performance with built-in statistics and reporting.
3. EasyAzon
EasyAzon is a straightforward yet powerful Amazon affiliate plugin that simplifies the process of adding Amazon products to your WordPress site.
Key Features of EasyAzon
Quick Product Search: Easily search for and add Amazon products without leaving your WordPress dashboard.
Amazon Link Localization: Automatically direct visitors to their local Amazon store for increased conversion rates.
Amazon Affiliate Disclosure: Easily add an Amazon affiliate disclosure to your website to comply with Amazon's policies.
Product Popovers: Create interactive product popovers that display additional product information when clicked.
Customizable Buy Buttons: Customize the appearance of your call-to-action buttons to match your website's design.
Conclusion
In the world of affiliate marketing, having the right tools can make all the difference. When it comes to promoting Amazon products on your WordPress site, a dedicated plugin is essential. Each of the plugins mentioned here has its unique strengths, so choose the one that aligns best with your affiliate marketing goals and website's needs. With the right WordPress Amazon affiliate plugin, you'll be on your way to maximizing your earnings and achieving success in the competitive world of affiliate marketing.